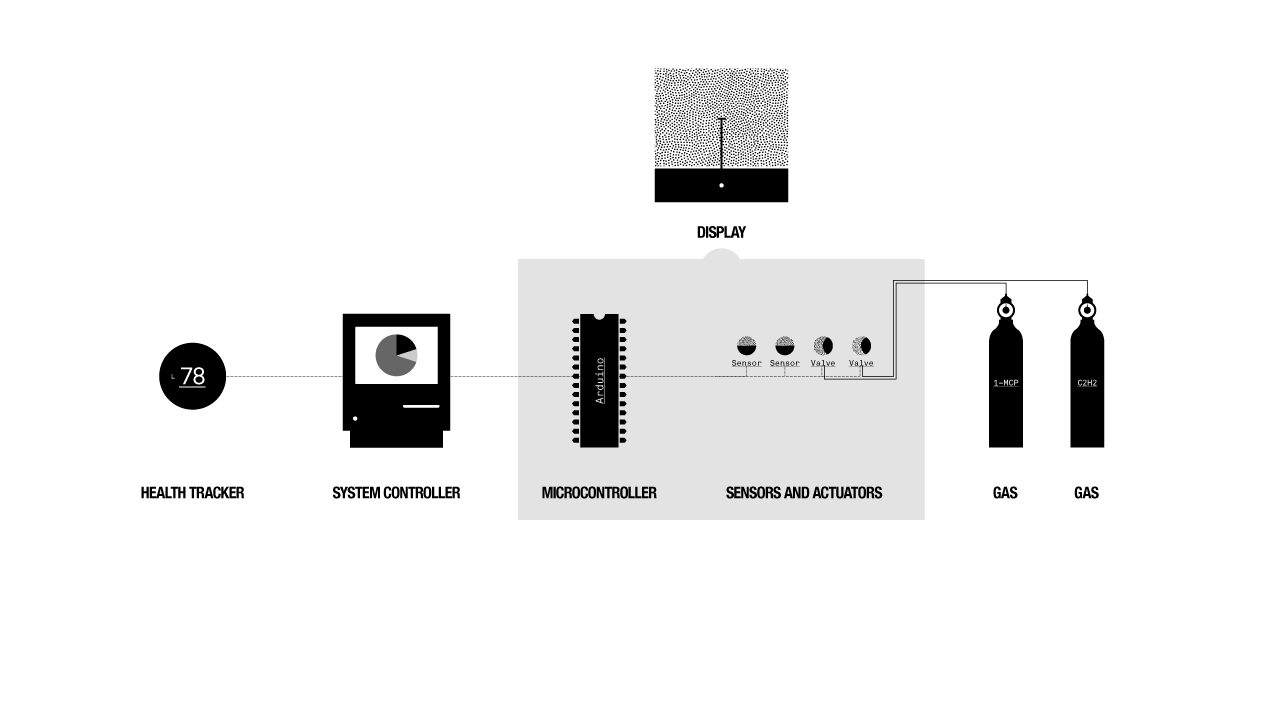 The system is comprised of several components: the health tracker and system controller monitors and quantifies a person's health behavior and calculates biological age. The system controller also hosts the microcontroller IDE required to read the gas sensors and actuate the solenoid valves that create an ethylene rich atmosphere within the display.
Ethylene is a naturally-occurring hydrocarbon gas thought of as the "aging hormone" in plants. It is responsible for causing fruits to ripen and flowers to die.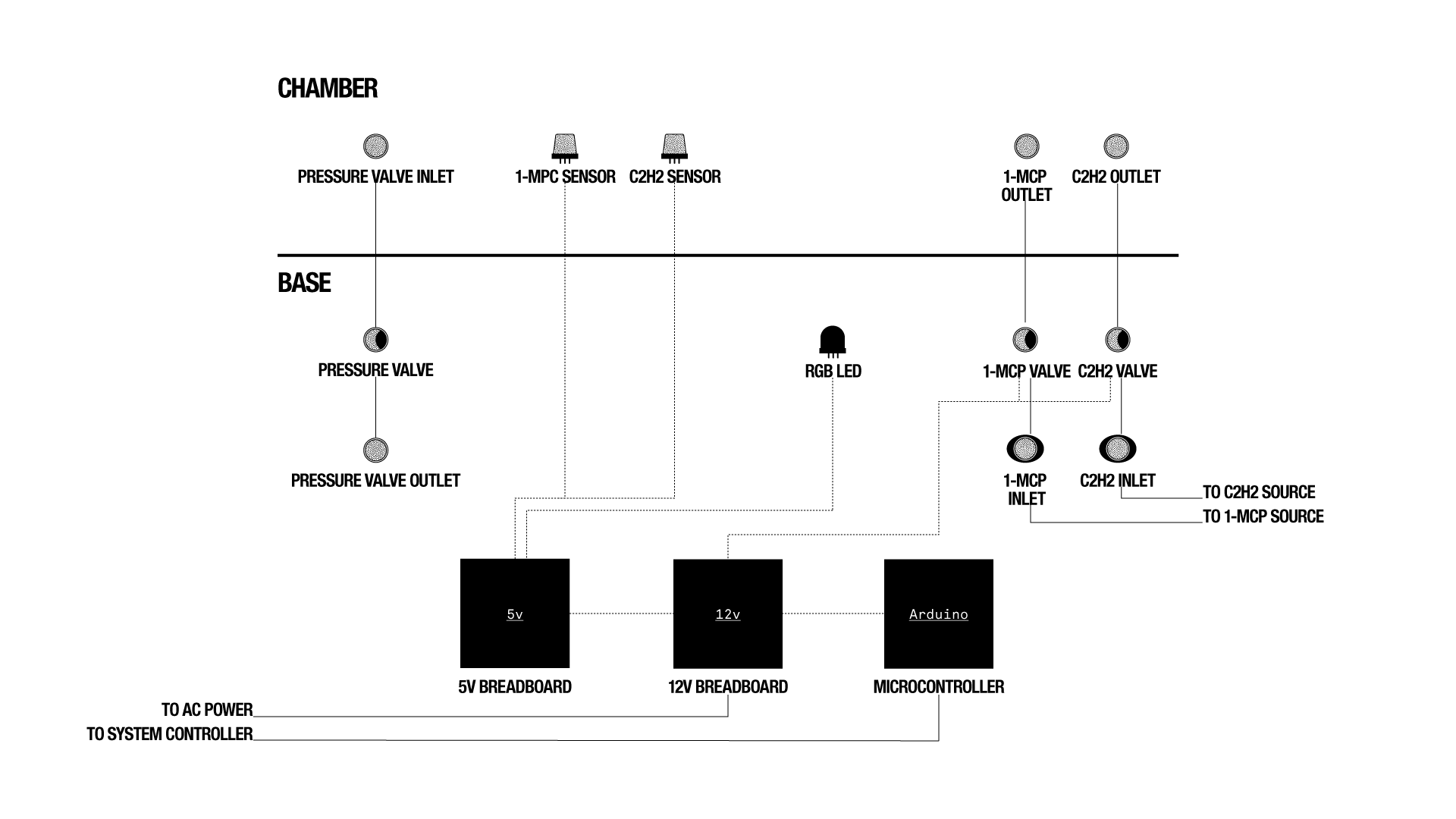 The display is comprised of several subcomponents. Sensors and valves occupy circuits with differing voltages: 5- and 12-volts respectively. A constant chamber pressure of 1–2 lbs. is maintained by a pressure release valve.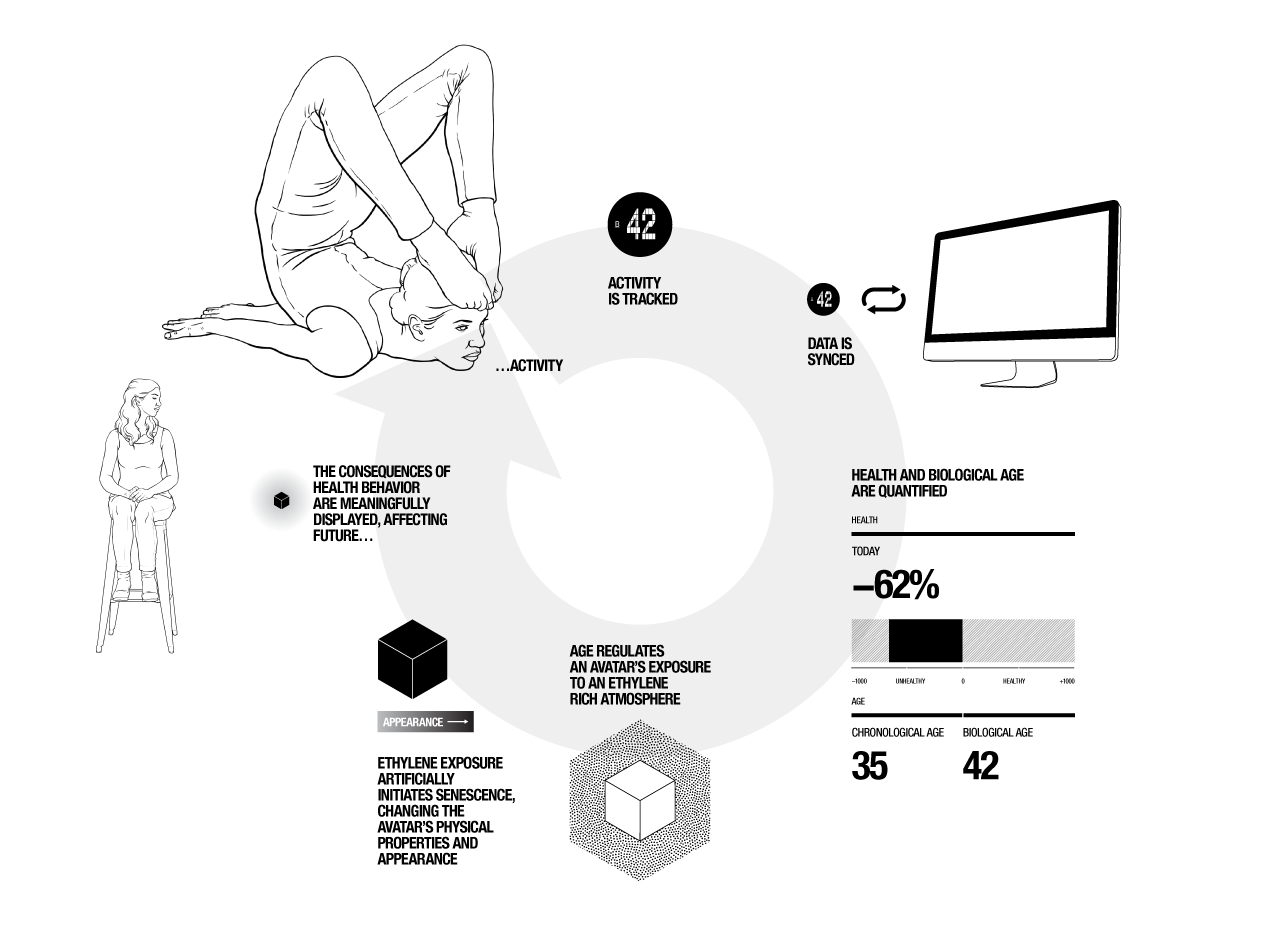 Interaction designers change behavior by creating feedback loops. The feedback loop is composed of four phases: evidence, relevance, consequence, and action. Evidence: a person's health behavior, such as activity, is tracked. Relevance: raw data is quantified to determine biological age. Consequence: how soon the person will die is displayed. Action: consequences are considered and future behaviors are changed.